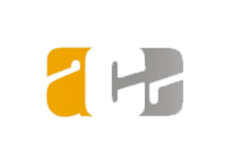 Ace Hardware was started in 1983 with a vision to produce premium quality door hardware. What initially began as a trading outfit has become a well reputed manufacturer/ exporter of reliable quality of door hardware across Europe.
Ace has complete in house manufacturing facilities, right from hot forging to packaging. Their quality is at par with international products and has the capacity to produce 2 Million sets of door handles in a year and a reserved capacity of another 2 million! Ace is the OEM to several leading European brands, including the world's biggest hardware company.
The team of Ace professionals are highly dedicated & motivated to develop new designs to meet the ever changing needs of customers and have successfully replaced Italian made door handles in Europe with their own.
At Ace, we say what we do and do what we say.
For further information, please visit: www.acehard.com