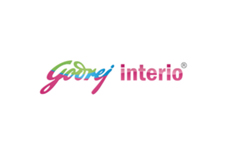 Godrej Interio is India's largest furniture brand. From manufacturing the humble Storwel cupboard to being a vibrant, innovative brand with a diverse portfolio. Interio emphasizes on comfort and aesthetics while delivering well designed fun and functional furniture solutions to you because, we love bringing alive your dream space.
True to the Godrej mission to conserve the environment, they design products, set up processes and use raw materials that are eco-friendly to do their bit to preserve natural resources.
Customers are offered a wide range of home and office furniture, along with solutions for laboratories, hospitals and healthcare establishments, education and training institutes, shipyards and navy, auditoriums, stadiums and hotels.
For further information, please visit: www.godrejinterio.com