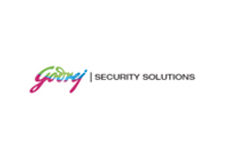 With the pioneering spirit of its founder, still the driving force, Godrej Security Solutions is at the helm of every breakthrough in the country. In many ways, the company is the security solutions industry of India. Godrej Security Solutions believes it needs to constantly stay ahead and keep pace with the latest technology to meet growing needs.
They have moved from being simply a seller of security products to a company selling comprehensive security solutions. With a diverse security product solution including technologically advanced sphere-like cameras with analytics, substance detectors (bomb, bullets, narcotics), X-ray baggage scanners, biometrics and access control systems, burglary and fire resistant safes, road blockers, marine solutions etc. The products are tested stringently at leading testing laboratories i.e. SP Test in Sweden, VDS Test in Germany and the Underwriters Laboratory in the United States. Their plant in Mumbai is rated as one of the finest and largest factories in India.
Their customer trust is legendary. Incidentally, when Queen Victoria visited India in 1905, she chose a Godrej safe to keep her valuables wherever she stayed in the country. A spirit of innovation blended with excellent quality has helped Godrej to leave a mark across 45 countries world-wide.
For further information, please visit: www.godrejsecure.com